Audiovisual Solutions
Audiovisual (AV) solutions are a powerful way to share information, spark imagination, and create impact. As award-winning audiovisual specialists, Connect NZ can deliver solutions to fit any space and suit any industry.

We can assist with your audiovisual solutions spanning displays of all types and sizes, comprehensive audio solutions coupled with innovative control and content distribution systems. Single displays or multiple screens, video walls or indoor/outdoor projection - we can design the AV solution that will make your business stand out.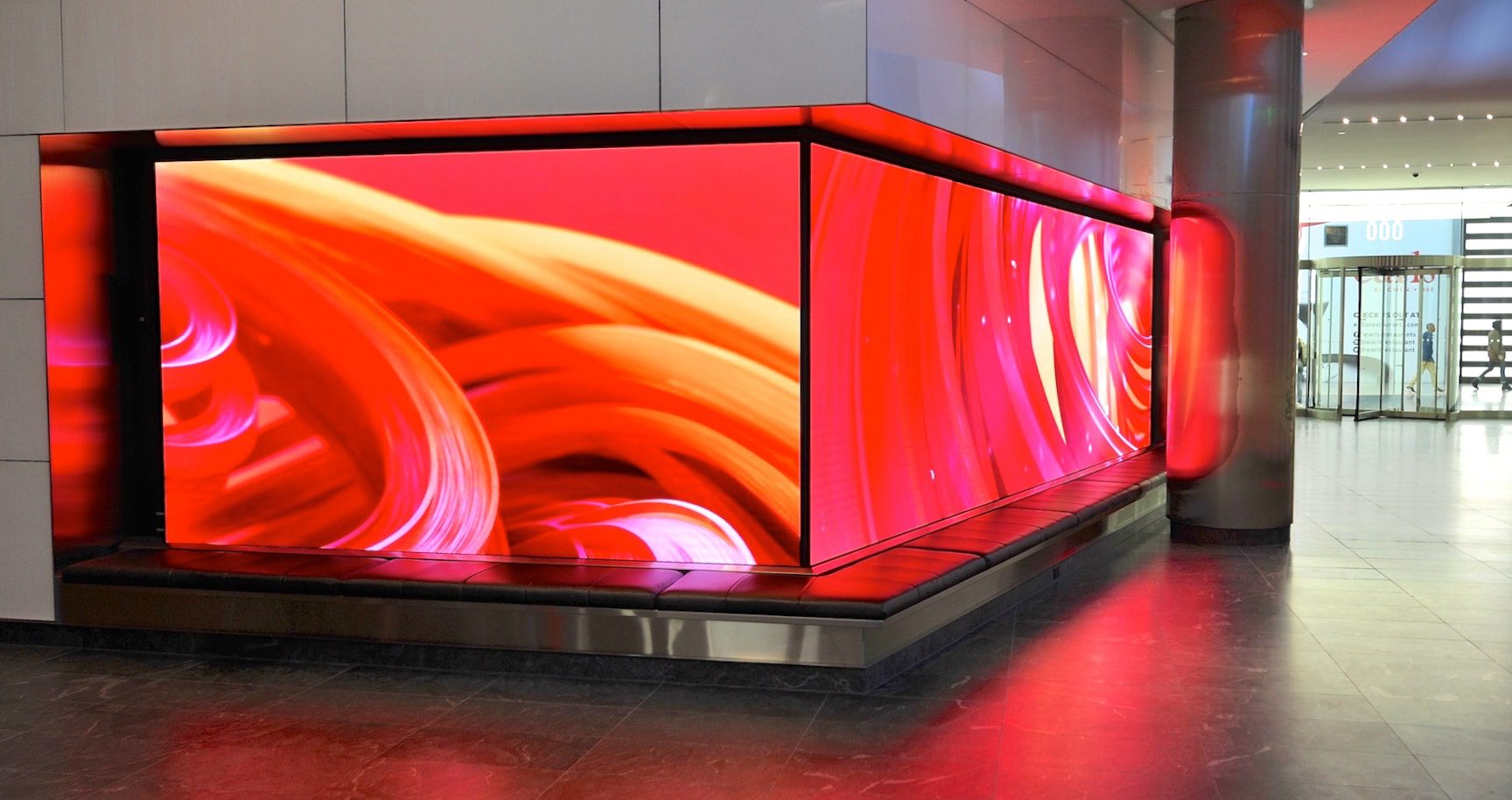 Some of our audiovisual solutions include
Display solutions
Whether it's a single small screen or a grid of 20 displays, AV display solutions can bring colour, excitement, and engaging information to every space. We create displays for internal company comms or impactful consumer-facing messaging.
Digital signage
Digital signage is like a modern noticeboard. Show live traffic, news and weather or share the latest emergency information. Use digital signage to showcase your company's brand or new products or services. Share relevant, up to date information with staff and customers.
LED video walls
From intimate meeting rooms to impactful lobby areas, LED video walls can be scaled up or down to suit your needs. With high-quality video display, LED video walls will help your business create a lasting impression, on large scale.
Planning

We work with you to identify the commercial-grade hardware you need. From how long the screen will be on, to how big its audience will be, we take every detail into account. Then we design a fit-for-purpose solution, made to fit your budget.

Delivery

Connect NZ is a nationwide leader in audiovisual technology, implementing thousands of AV solutions for customers across the globe. We have a highly trained group of Connect NZ Engineers with expert knowledge of the audiovisual landscape, to install your hardware and the systems needed to power it.

Training

Our Customer Success Team will work with your organisation to understand your user environment and build an Adoption Journey that will guarantee happy users, lower support requests and a strong return on investment.

Service Level Agreement

The Connect NZ Managed Services are a comprehensive group of services to ensure your environment runs smoothly. It includes the diagnosis and resolution of incidents or problems with contracted equipment and applications, and a team of dedicated experts to ensure your business operations remain high-performing and functional.
How can our Audiovisual Solutions help share your business's message?
Get in touch with Connect NZ to find out how we can tailor an audiovisual approach to suit your budget, space, objectives and needs.
Other Connect NZ customers often pair Audiovisual Solutions with…
Managed Services
Cloud Communications
Modern Workplace Technology