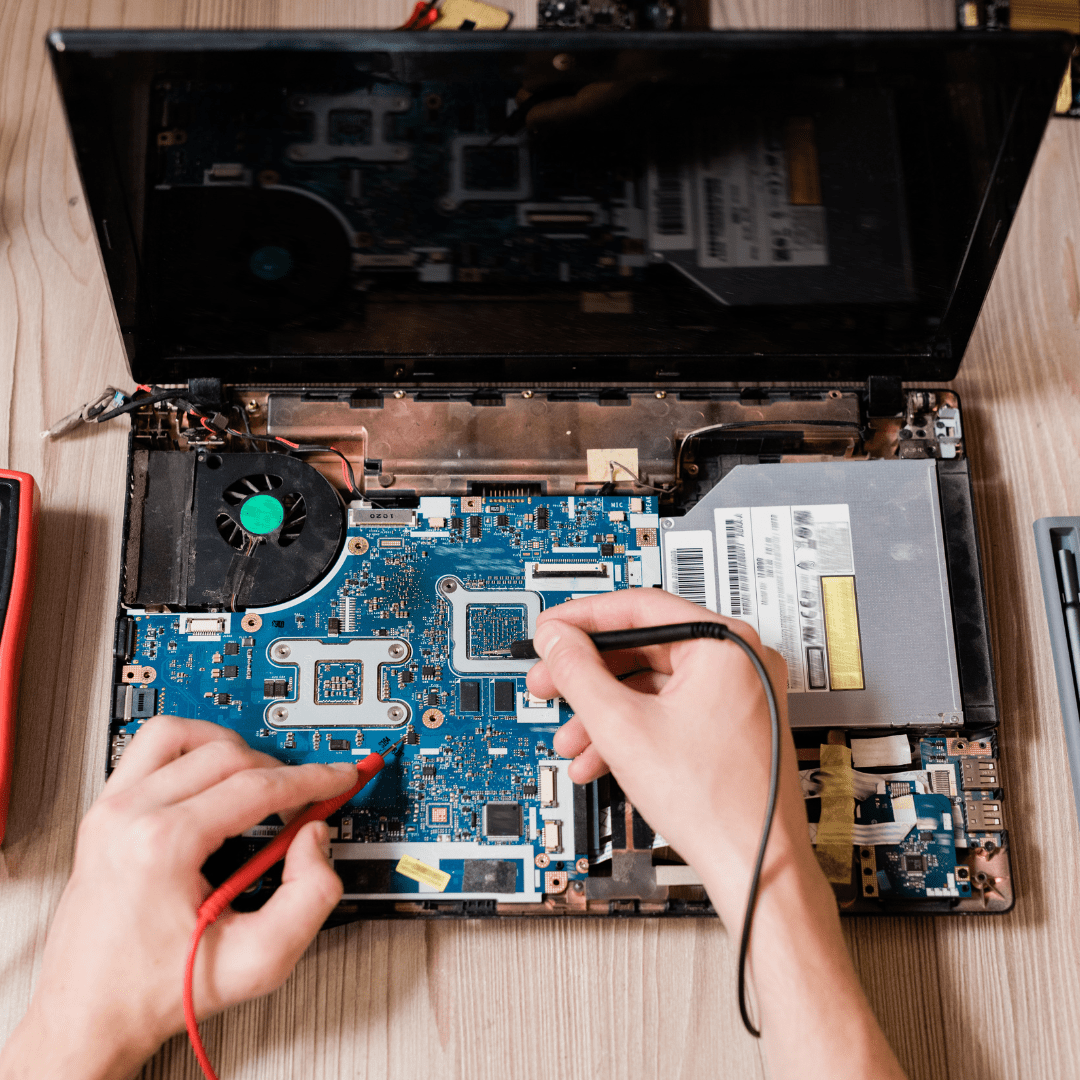 Laptop battery replacement and repair
Laptop batteries wear out over time, resulting in reduced battery life or complete failure. Our laptop battery repair or replacement services are designed to revive your device and restore its power and performance. We begin by carefully diagnosing the battery issue and providing you with a comprehensive assessment of the necessary replacement and associated cost.

When you entrust us with your laptop battery repair or replacement, you can expect a thorough and safe process. Our experienced technicians utilise only new batteries sourced from the manufacturer and state of the art equipment to ensure optimal results. We adhere to strict industry standards and manufacturer guidelines as an authorised repair agent, preserving your laptop's warranty and safeguarding your investment.

Choosing Connect NZ for your laptop battery repair or replacement offers peace of mind and confidence in our expertise. We prioritise customer satisfaction by delivering professional service and maintaining the integrity of your device. With our authorised repair agent status, you can trust that our technicians are knowledgeable and experienced in handling your specific laptop model.

Don't let a failing laptop battery limit your productivity. Trust Connect NZ to provide you with fast, reliable, and authorised laptop battery repair or replacement services. Let us restore the power and longevity of your laptop, ensuring uninterrupted performance when you need it most.
Frequently Asked Questions
How long does it take to replace or repair a laptop battery?
We will usually complete your device assessment on the same business day. Once we have completed your device assessment we will contact you to provide a repair or replacement cost estimate and only once you have approved that will we start the repair. Laptop battery repairs or replacements are typically completed within 1 – 2 business days. 
How much does it cost to replace or repair a laptop battery?
Once we have completed your device assessment we will provide you with a full cost estimate to repair or replace your laptop battery. Laptop battery replacements start from $150.
What is the process for repairing or replacing a laptop battery?
Our technicians will first examine your laptop and assess the condition of the battery. They will determine if the battery needs repair or replacement based on its performance, capacity, and any observed issues. If the battery is deemed faulty or in need of replacement, we will remove the existing battery from your laptop and replace it with a high quality, genuine replacement compatible with your laptop's make and model. 
After the battery installation, our technicians will conduct thorough testing to ensure that the new battery is functioning correctly. This testing includes verifying charging capability, battery life, and overall performance. In some cases, battery calibration may be necessary to optimise its performance. Our technicians can perform this calibration process, which involves fully charging the battery, discharging it completely, and then recharging it to establish accurate battery capacity readings.
What is the warranty period for battery replacements?
We offer a comprehensive 6 month warranty on repairs. The warranty covers parts and workmanship associated with the original repair and we are always willing to help you get your device working again.
Do I need to backup my laptop before a battery replacement or repair?
To make the process as stress free as possible, we strongly recommend backing up your data before you drop it off for assessment or repair. If you need help with this, please get in touch and we can guide you through this or do it for you on request.
Do you have a laptop battery that needs repairing or replacing?