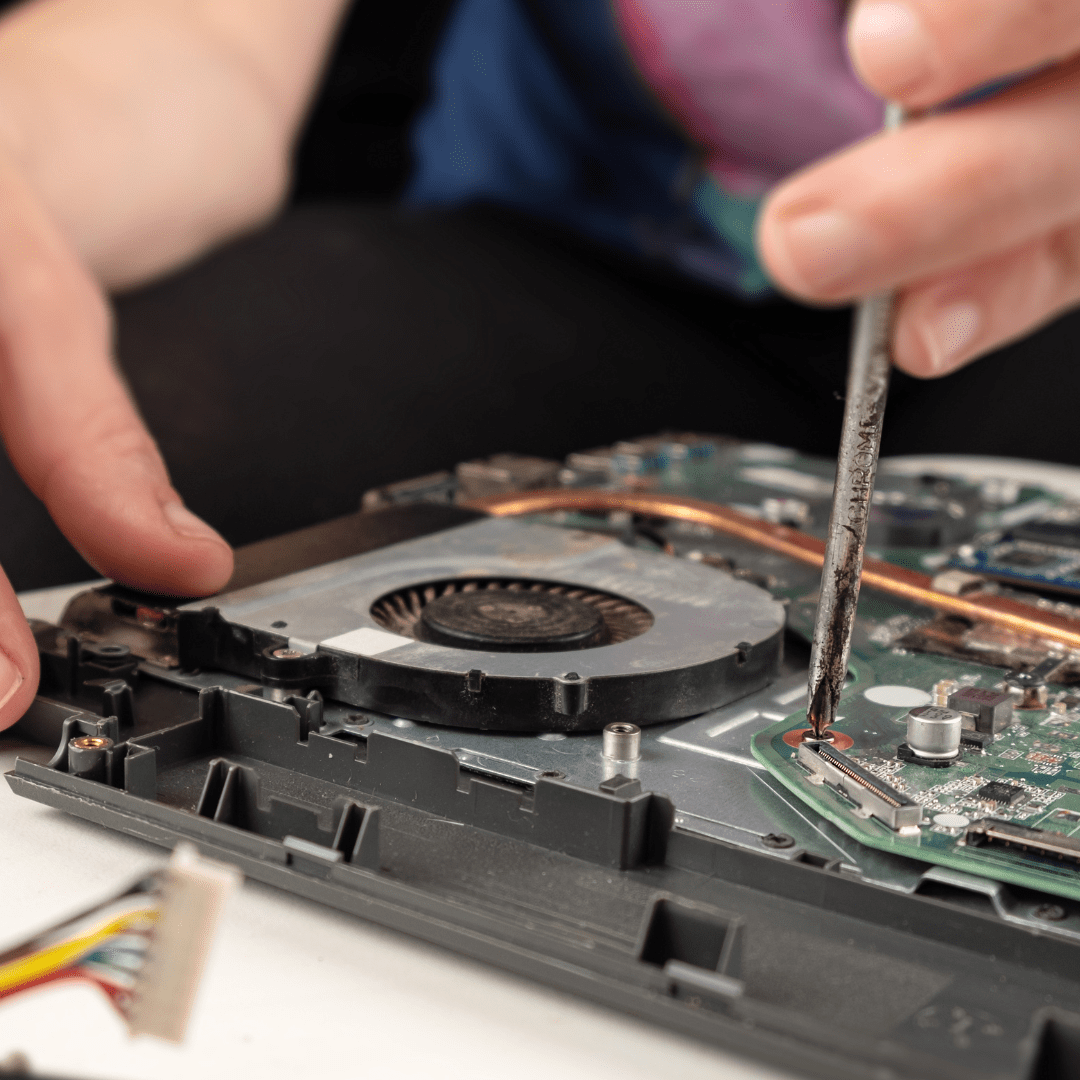 Laptop speaker and microphone repair
Issues with laptop speakers or microphone can arise due to various factors, such as audio distortion, low volume output, or complete audio failure. Our laptop speaker repair or replacement services are designed to restore the optimal sound quality and functionality of your device.

When you choose our services, you can expect a thorough and comprehensive repair process. Our experienced technicians will carefully diagnose the issue with your laptop speakers and provide you with a detailed assessment of the required repairs. Whether it's a minor fix or a more complex speaker replacement, we use only high quality genuine parts and state of the art equipment to ensure optimal results.

Why should you trust us with your laptop speaker repair or replacement? We pride ourselves on being an authorised repair agent, which means that we adhere to strict industry standards and follow manufacturer guidelines when repairing your device. This ensures that your laptop warranty remains intact, providing you with peace of mind and protection for your investment.

At Connect NZ, customer satisfaction is our top priority. We strive to deliver professional service, high quality repairs, and the best possible audio experience. Trust us to restore the functionality and clarity of your laptop speakers.
Frequently Asked Questions
How long does it take to repair or replace a laptop speaker or microphone?
We will usually complete your device assessment on the same business day. Once we have completed your device assessment we will contact you to provide a repair or replacement cost estimate and only once you have approved that will we start the repair. Laptop speaker repairs are typically completed within 1 – 2 business days. 
How much does it cost to repair or replace a laptop speaker or microphone?
Once we have completed your device assessment we will provide you with a full cost estimate to repair or replace your laptop speaker. Laptop speaker repairs and replacements start from $100.
What is the process for repairing or replacing a laptop speaker or microphone?
Our technicians will examine your laptop and assess the condition of the speaker. They will identify the cause of the issue, such as a faulty speaker driver, loose connection, or damaged speaker components. If a replacement is necessary, the defective speaker will be carefully removed from your laptop and new replacement installed. The technician will ensure a secure connection and proper alignment, so the speaker functions seamlessly with the laptop's audio system. After the speaker installation, our technicians will conduct thorough testing to ensure that the new speaker is functioning correctly. They will play audio files and various test tones to verify sound output, clarity, and proper channel balance.
What is the warranty period for a laptop speaker or microphone repair or replacement?
We offer a comprehensive six month warranty on repairs. The warranty covers parts and workmanship associated with the original repair and are always willing to help you get your device working again.
Do I need to backup my laptop before a speaker or microphone replacement or repair?
To make the process as stress free as possible, we strongly recommend backing up your data before you drop it off for assessment or repair. If you need help with this, please get in touch and we can guide you through this or do it for you on request.
Do you have a laptop speaker or microphone that needs repairing?