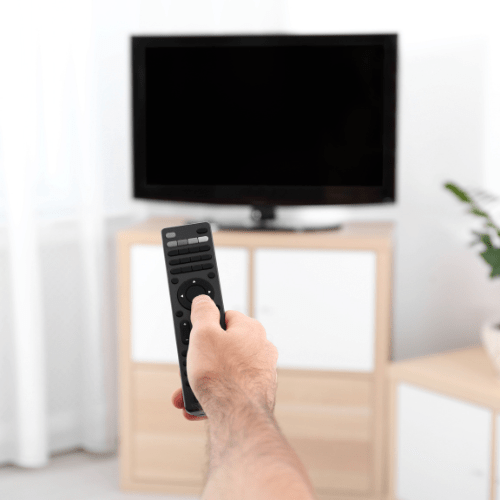 TV power issues
A failure to start can be caused by a variety of reasons including power supply issues, faulty components, or software glitches. These factors can lead to a blank screen and an unresponsive TV, leaving you without your favourite shows and entertainment.

When you turn to us for your TV repair, anticipate a thorough and comprehensive diagnostic process. Our adept technicians utilise advanced techniques and cutting-edge equipment to identify the root cause of the problem. We will provide you with a detailed assessment of the necessary repairs to bring your TV back to life.

Our repair services are designed to restore your device's functionality and ensure uninterrupted viewing. As an authorised repair agent, we strictly adhere to industry standards and manufacturer guidelines, preserving your TV's warranty and safeguarding your investment.

At Connect NZ, we prioritise customer satisfaction by delivering a professional service dedicated to upholding the integrity of your device. With our authorised repair agent status, rest assured that our technicians possess the knowledge and skills to get your TV up and running as quickly as possible.

Don't let your TV's power issues disrupt your viewing experience. Count on Connect NZ to deliver prompt, reliable, and authorised TV repair services. Let us restore your TV's functionality, so you can continue enjoying your favourite shows without interruptions.
Frequently Asked Questions
How long does it take to repair a TV that has power issues?
We typically complete the evaluation of your TV on the same business day. After the assessment, we will provide you with a cost estimate for the repair, and we will proceed upon your approval. Repairs for TV power issues on are typically finalised within 2 – 3 business days.
How much does it cost to repair a TV with power issues?
After the assessment, we will present you with a comprehensive cost estimate for repairing your TV. Repair costs for this issue start from $249.
What is the process for repairing a TV that has power issues?
The process of repairing a TV with power issues begins with a diagnostic assessment to identify the problem. Once the issue is determined, our skilled technicians will carefully address the root cause. Thorough testing is conducted to ensure the optimal functionality of your TV. At Connect NZ, we utilise high-quality components and adhere to strict industry standards. Additionally, we are an authorised repair agent, ensuring that choosing our services won't void your TV's warranty.
What is the warranty period for TV repair?
We provide a comprehensive six-month warranty on repairs, covering both parts and workmanship related to the original repair. Our warranty is designed to give you confidence when choosing Connect to restore your TV's functionality.
Do you need to get your TV starting again?